Big Slick Schlong is sure to satisfy!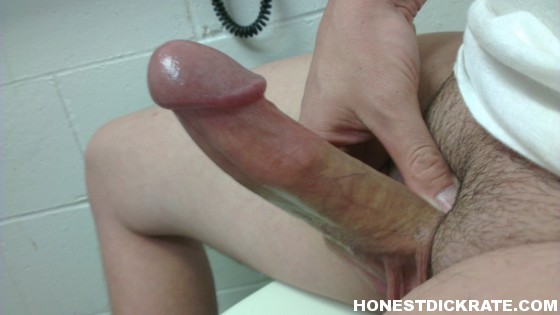 What a slick long schlong, you've really been blessed in the dick department baby and I really like the way that you're holding it and showing it off. You must be proud because your cock is standing tall and strong.  The skin on it is so tight that I know your cock is in need of my tight holes and mouth. I can definitely help you with that ; ) I do tend to like cocks that have continuity of color and yours doesn't there is a very noticeable difference between the top versus the bottom due to your circumcision but what makes me not really care is the length and girth of your cock. You have great length and it's definitely a card carrying member of the big boys club and I can't completely see your girth but from below it looks so thick! I don't know if my small cunt is ready for such a thing so I hope that you'll be careful with us petite girls. Make sure that we're really aroused before you plunge into our pulsing pussies but I doubt that you'll have a problem with that especially once you slide that that perfect and pointed cock head against the slit. I just want to straddle your lap and swallow your cock with my cunt and ride you until I leave a wet creamy mess all over your cock, then fall to my knees and suck my juices off as I bring you to an explosion in my mouth. I will savor. Single. Drop.
Thank you for sharing your cock with me baby
4 out of 5.
love,
jenny